Sweep Your Gut, Detox Your Cells and Improve Your Energy.
Take the 9V9 veggie-based detox program and transform how you feel in 9 days.
Join one of Australia's leading Naturopath's, Helen Padarin, as she mentors you to completely transform your health - and your life - in the flagship online program for 'Padarin Health'.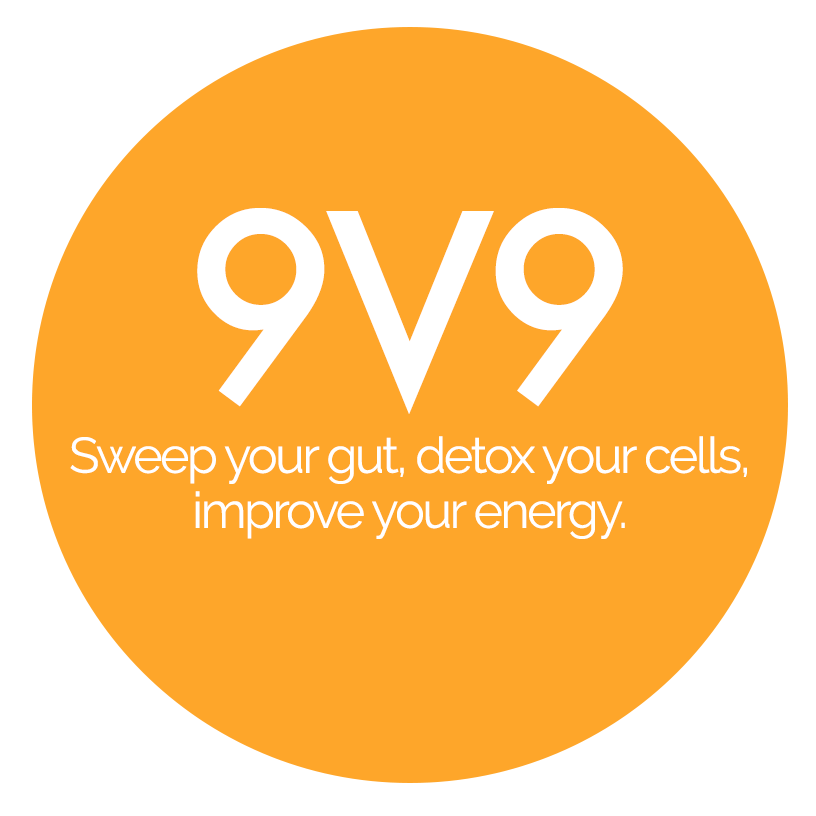 This isn't your standard detox.
We're not asking you to cut anything out - just to add more of the good stuff in!
9 cups of veggies a day, for 9 days.
That's it.
Yep, you can have your steak - and eat it too!
---
(Pssst… a study from St. Andrews University found that people who upped their intake of fresh vegetables for six weeks were rated as sexier).
Sadly though, not all the statistics we read have us feeling quite so ravishing…
We are seeing more and more evidence that people aren't eating enough vegetables, and are missing out on all the goodness they provide.
Consider this;
Only 3.2% of 18-24 year olds eat the recommended serve of vegetables each day.
Only 5.1% of Australian adults consume the recommended amount of fruit and vegetables (which is set conservatively low as it is).
It's no wonder that we are experiencing an epidemic of compromised immunity, illness and obesity. Our toxic overload has never been higher and we've come to think of mental fatigue as normal (SPOILER ALERT: it's not!).
It's not just what's happening inside that affects us; our bodies are carrying excess weight, our skin is suffering, and we lack the confidence to show our best selves to the world.
Over the years, Helen has worked tirelessly and helped thousands of people to change the way they approach health, and seen the huge impact that simple changes can have in their bodies - and beyond!
Often her patients have the right motivation and just need a little more information on how to actually take those first few steps.
She wanted to create a program that could reach more people and empower them to get started in the right direction.
So she did.
The '9V9 Veggie Challenge', is the quickest and easiest way to kickstart health, happiness and healing - all from the comfort of your own home.
---
9V9 can help if you're experiencing one or more of the following symptoms:
Bloating
Constipation
Diarrhea
Irritable Bowel Syndrome (IBS)
Food intolerances
Autoimmune issues
Low energy in the morning
Craving salty or sugary foods
Low libido
Afternoon fatigue
Getting a second wind in the evening
Difficulty remaining asleep
Afternoon headaches
Blood-sugar issues
Chronic inflammation
Moodiness
Difficulty losing weight
Thyroid issues,
Leptin and insulin resistance
---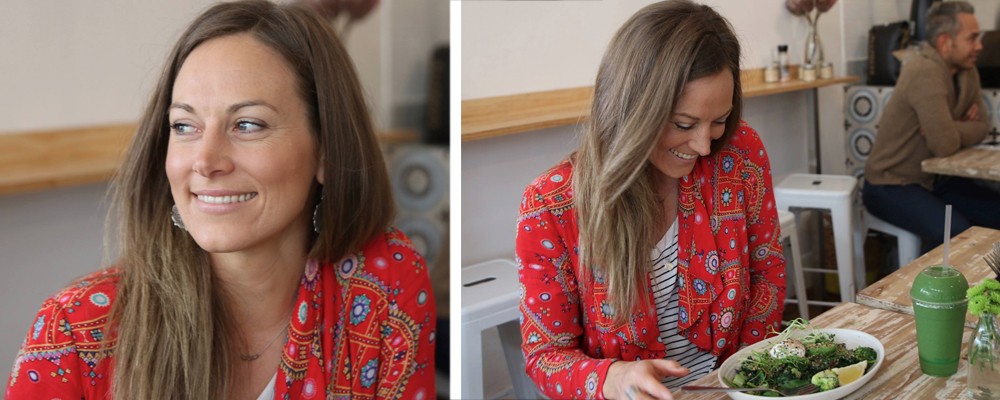 ---